We know you're excited to meet your new family member! We promise to do our best to match you with the dog who's just right for you! Our goal is for our dogs and their new forever families to be happy together.
Learn about our Adoption Process.
Download our Adoption Application.
Do you have questions? Check out our Frequently Asked Questions.
ADOPTABLE DOGS
These dogs represent our available dogs. Some may have been adopted by families who were waiting for the right dog. We may also have new dogs that aren't listed yet. If you don't see a dog you're interested in, please contact us anyway. We'll be happy to start the adoption process, so we can let you know when we get a dog that we think may be a good match for you!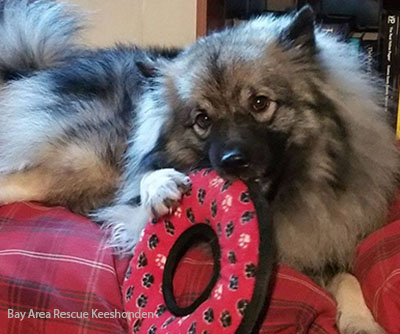 SPECIAL KEES
From time to time, we have special Kees who need extra care.
Some are available for adoption to a family who can meet their special needs. They may need medication or have a disability. Or they may need extra time and attention to blossom into the Kees they're meant to be. They're wonderful companions for the right family!
Some aren't ready yet for adoption. They may be recovering from surgery, or in training to prepare them for a happy new life. They stay with their foster families until they're ready for adoption.  When they're ready, they will also be wonderful companions.
Others (because of old age or illness) are retired. We give these Kees permanent sanctuary. Their foster families give them love, pampering, and attention, and we take care of their medical bills.
Those of us who've given our hearts to these special dogs will cherish them forever. Having them in our lives is one of the most rewarding things we've ever done.